Students: Apply today! COE Communications student worker position
The College of Education is hiring a summer 2021 Communications & Events student worker!
Position Title: Paid Communications and Events Intern/Student Worker
Department: College of Education (COE)
Location: Telework and, when social distancing safely, AH118 (COE Dean's Office)
Rate of Pay: $11.35/hour
Hours: 10 - 20 hours per week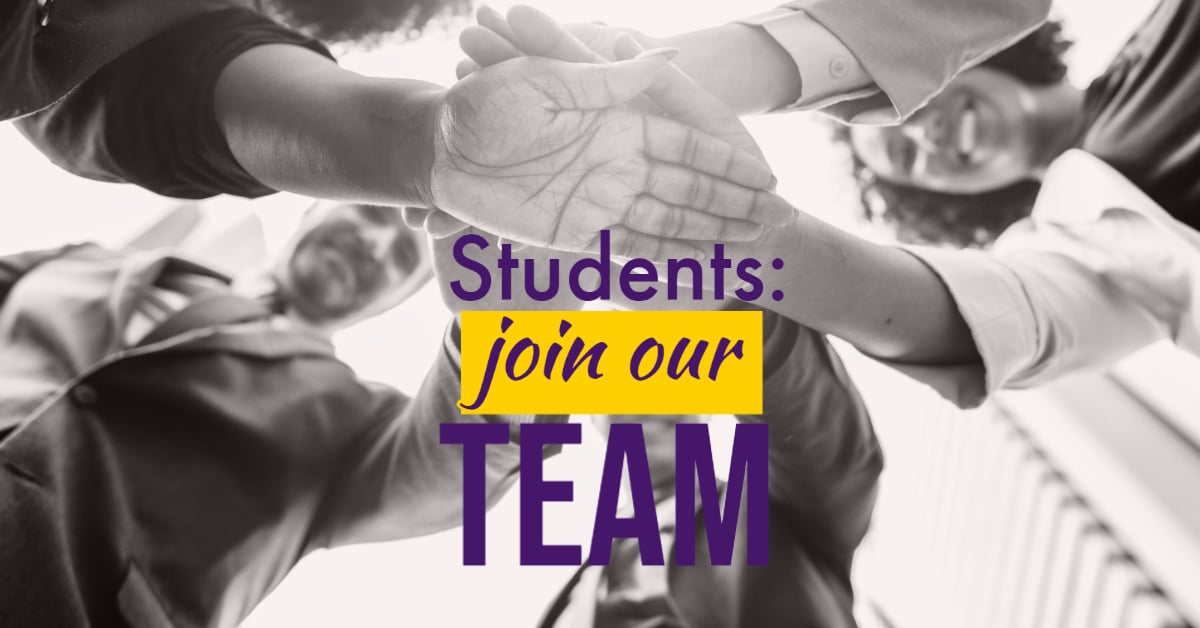 ---
Apply today!
Students: log into your Handshake account to apply for this position. For further information or questions, contact Christina Hinz.
---
Position description:
Earn great real-world experience by assisting the COE Communication & Events Coordinator with a variety of writing and communication efforts within the College. This is an opportunity to be creative, grow professionally and apply skills learned inside the classroom. An emphasis on writing skills will be needed for this position.
Primary Responsibilities:
Assist in collecting, writing, and editing web and social media stories
Update and engage with social media audiences
Assist with COE events such as hooding, pinning, etc.
View the full student worker job description here