College of Education Flight Team Hosts Regional Competition
Aviation Flight Team will host the 101st NIFA Regional competition October 19 -23, 2021
The College of Education's Aviation Flight Team will host the annual National Intercollegiate Flying Association (NIFA) Region VI competition beginning on October 19, concluding with an awards banquet on October 23. NIFA serves as an opportunity for collegiate aviators to expand their studies and further their careers by participating in competitive ground and flight events.
Competition will be held both on-campus at Minnesota State University, Mankato and at the Mankato Regional Airport. Nine universities from across the Midwest will participate with approximately 150 students and coaches joining.Students who place in the Regional competition will move on to National Competition held in the spring.
Mankato's Aviation Flight Team includes three coaches and 39 student members. Cathy Plasschaert, faculty at the University and alumni of the Aviation program, serves as the advisor and coach for the University's flight team. "This is an important event for us this year. Everything had been cancelled last season due to COVID-19, so we are super excited to compete in-person this year. Hosting it here in Mankato makes it even more special. Our team has been working hard preparing for this event and we hope to land a spot at Nationals in the spring."
Judging the competition will be approximately 35-40 individuals. Judges represent individuals in the aviation industry. Many are alumni from Minnesota State Mankato who competed on the flight team during their time at the University.
Competition includes both ground and flight events. Ground competition includes events such as Aircraft Recognition, Computer Accuracy, Simulated Comprehensive Aircraft Navigation (SCAN), and Preflight Inspection Event. Flight competition includes events such as Power Off Landing, Short-field Landing, Message Drop, and Navigation Event.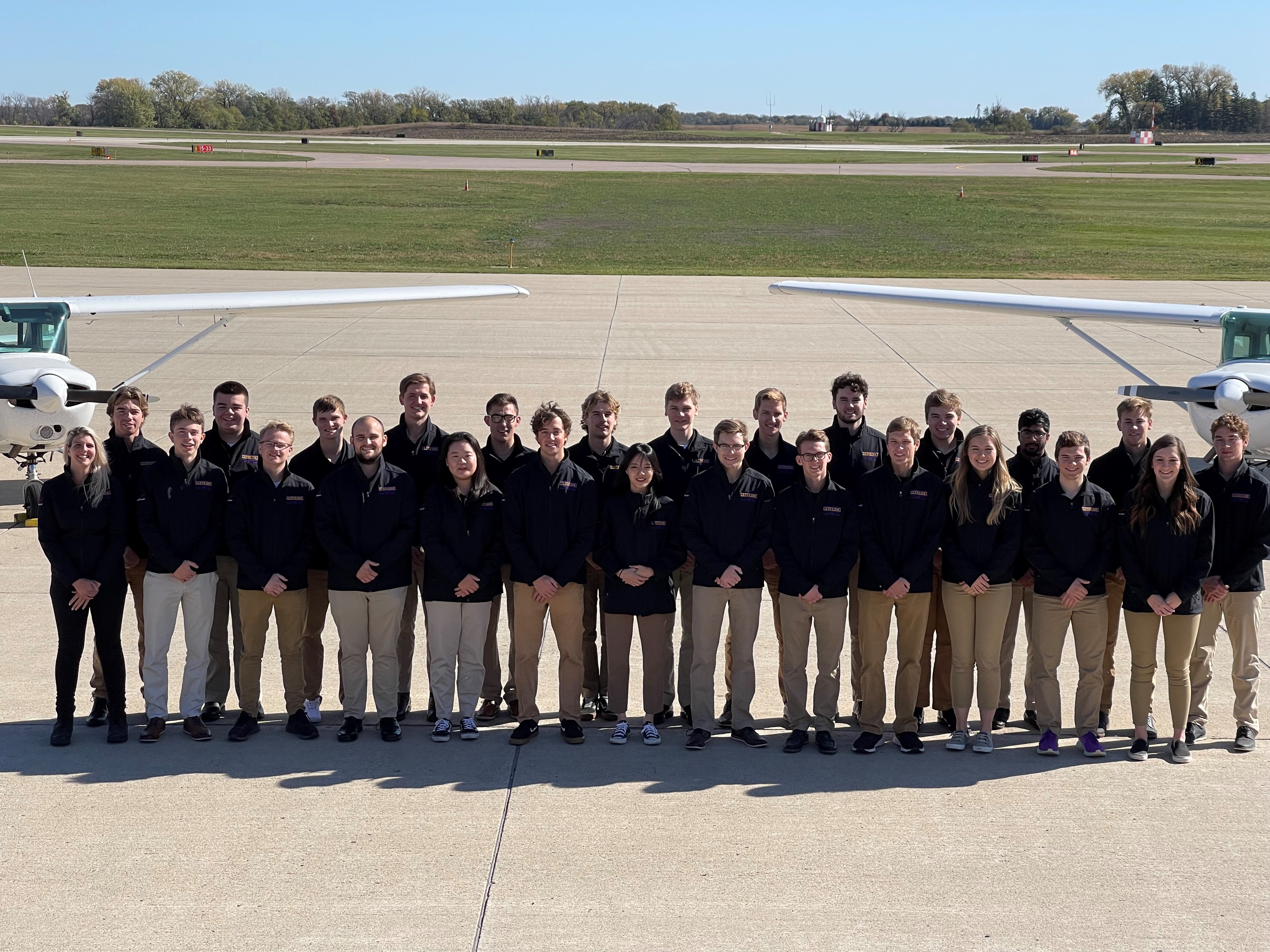 2021 Aviation Flight Team
In addition to the competition, aviation sponsors will be hosting booths at the Mankato Regional Airport—in hopes of connecting with and recruiting Aviation students. Among others, sponsors include Sun Country Airlines, Envoy Air, Republic Airlines, Endeavor Air, and North Star Aviation. All students are encouraged to come to the airport and visit with these companies to learn more about potential future employers.
This competition marks the 101st anniversary for NIFA. NIFA originated just after World War I as young aviators returned from war to their collegiate studies. Learn more about the history of NIFA here.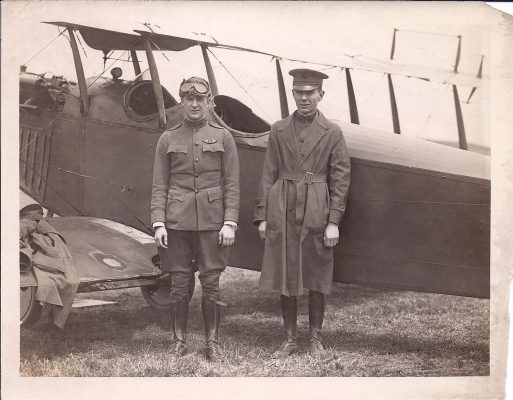 First intercollegiate aviation competition in Long Island.
---
---
Learn more about the Aviation program