GEER Grant Offers Support and Opportunities for Students
Group Created to Offer Resources for Equitable Teaching in the Era of Covid-19
Minnesota State University, Mankato and Normandale Community College have been awarded the Governor's Emergency Educational Relief fund grant (GEER). This grant aims to offer multiple methods of support for students with assistance specifically allocated for Indigenous students and students of color. Other initiatives of the grant include scholarships, financial assistance, classroom experiences, professional development opportunities for teacher candidates, and an online support initiative.
The GEER grant, a three-year initiative, provides funding for unique classroom experiences, including funding for guest speakers in American Indigenous Studies education courses. This assists in increasing preparation and effectiveness of teacher candidates in teaching Indigenous students. These courses focus on teaching equitably and leading teacher candidates to gain a foundational understanding on the history of Indigenous people.
An elder-in-residence will be joining the College of Education and the College of Social and Behavioral Sciences during spring semester, meeting with students and providing them with an opportunity to connect with Dakota culture and discuss Indigenous experiences in education. Funds from the GEER grant will also go to scholarships available for any education major who takes a Dakota or Ojibwe language course. A portion of the grant's funding will go toward inviting guest speakers and community members in the classroom of Indigenous education classes.
A new Facebook group has been created for teacher candidates and teachers in partner schools throughout Minnesota. This group is focused on equitable teaching in the era of Covid-19. It will host a variety of information and professional development resources.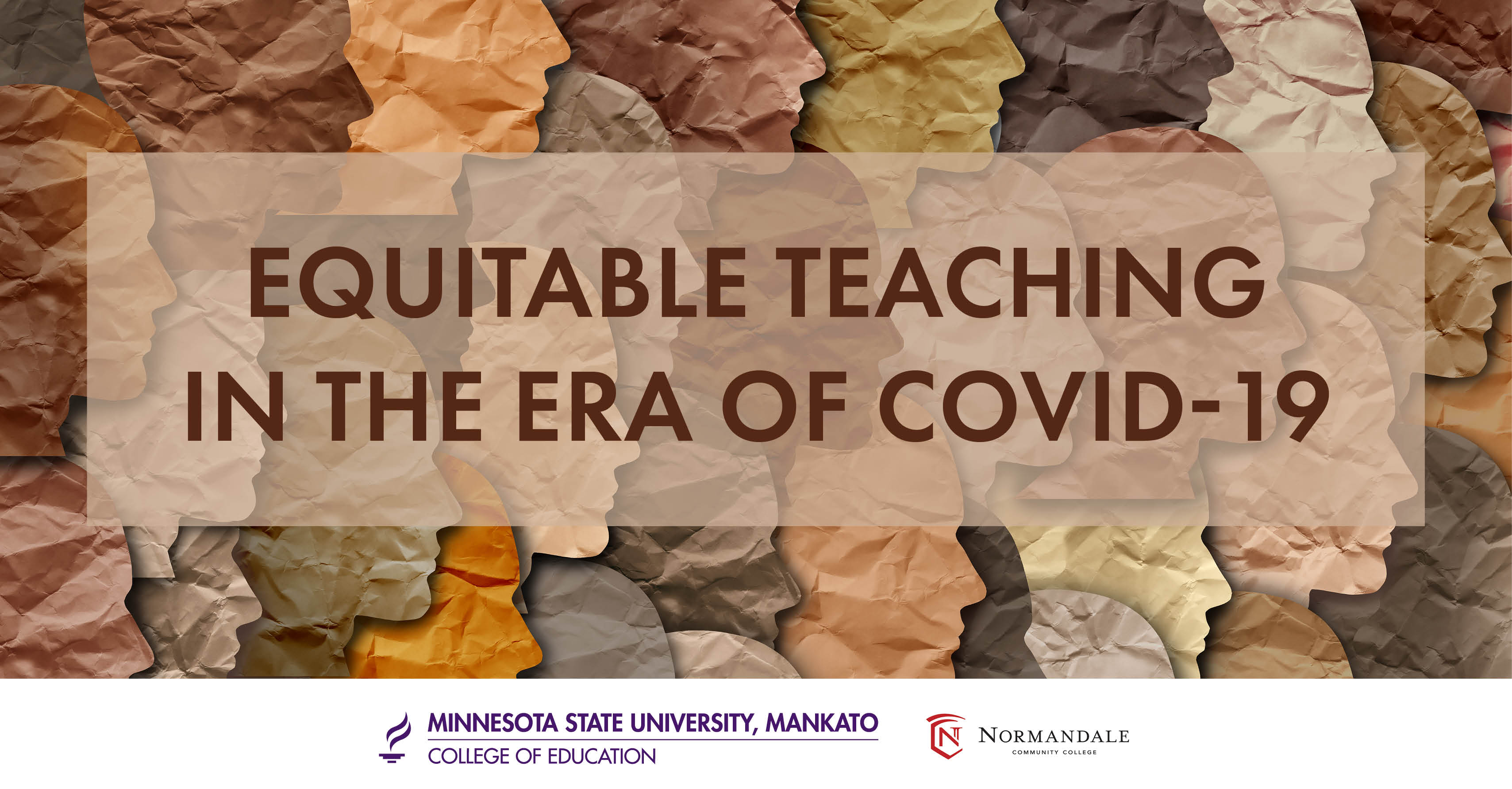 Starting spring semester, the group will host a series featuring various speakers, including faculty and outside guest speakers. This speaker series aims to assist with the professional development of teacher candidates during the challenges they face during Covid-19.
The group also serves as an opportunity for teachers and teacher candidates to have open conversations with each other. Group members are encouraged to participate in conversations and ask questions. A committee will be facilitating and moderating these discussions. The group strives to foster conversations regarding racial equity, and disability and socioeconomic concerns.
Teachers and teacher candidates are encouraged to join the Equitable Teaching in the Era of Covid-19 Facebook group here: https://www.facebook.com/groups/361603358246767
For more information about the GEER grant and the Facebook group, please contact Dr. Rebekah Degener (rebekah.degener@mnsu.edu), Dr. Sarah Toland (sarah.toland@normandale.edu), or Dr. Chelsea Mead (chelsea.mead@mnsu.edu).