May 2020 College of Education Graduates
Congratulations to all students who graduated this may
The Minnesota State University, Mankato, College of Education recognizes and congratulates all students who graduated this May. We are proud of all our students' accomplishments and wish you continued success in your future.
View the celebration video by clicking the image below or click here.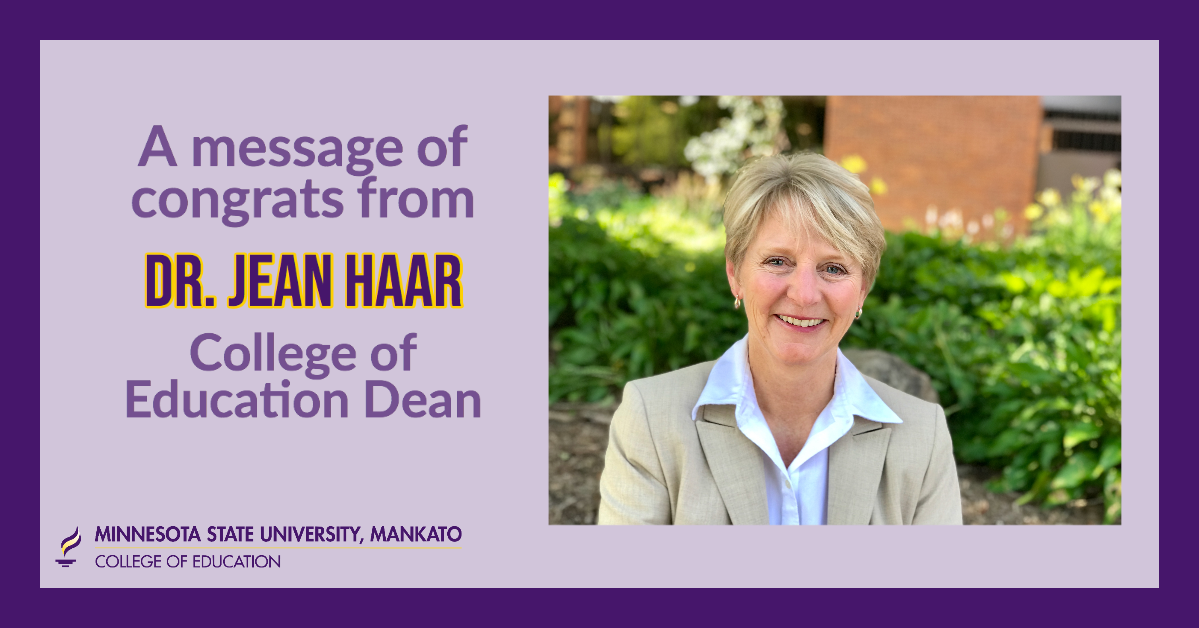 The university has created a web page for all commencement related information.
The College of Education has 304 graduating students this May. This number includes 137 undergraduate students and 167 graduate students. To view a list of all College of Education graduates, click the link below:
The College of Education's commencement speaker is Shealyn Kawlewski from the Special Education department. Shealyn is from North Mankato. To view Shealyn's commencement speech, visit mnsu.edu/mavgrad2020 on May 9th.