The College of Education May 2020 Graduate Program Recognition
Congratulations to all graduate program students
The Minnesota State University, Mankato, College of Education gives a special recognition and congratulations to all Ed.D., MS and SPEC degree candidates.
View the celebration video by clicking the image below or click here.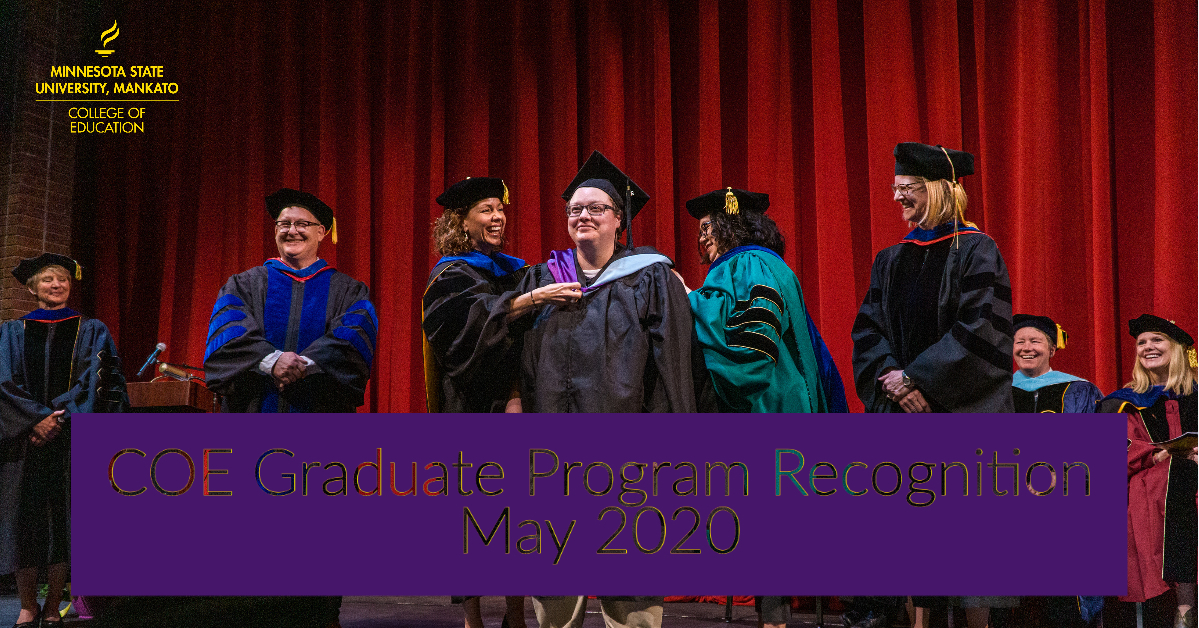 We have 167 students to celebrate graduating with either Masters, Specialist or Doctorate degrees.
Our student speaker for the Graduate Program Recognition is Ty Barth. Ty is from Jordan, MN and he will be graduating with an M.S. in K-12 and Secondary Programs, Educational Technology.
Each semester, the College of Education hosts a Hooding ceremony. Typically, this ceremony is held the Friday prior to Commencement. Due to COVID-19 protocol, the in-person ceremony for May 2020 was canceled. While we cannot celebrate this acheivement in person, we are still recognizing our students in other ways.