The College of Education Announces May 2020 Initial Licensure Recipients
Congratulations to all initial licensure reicipents
The Minnesota State University, Mankato, College of Education announced the Initial Licensure Recipients for May 2020.
View the celebration video by clicking the image below or click here.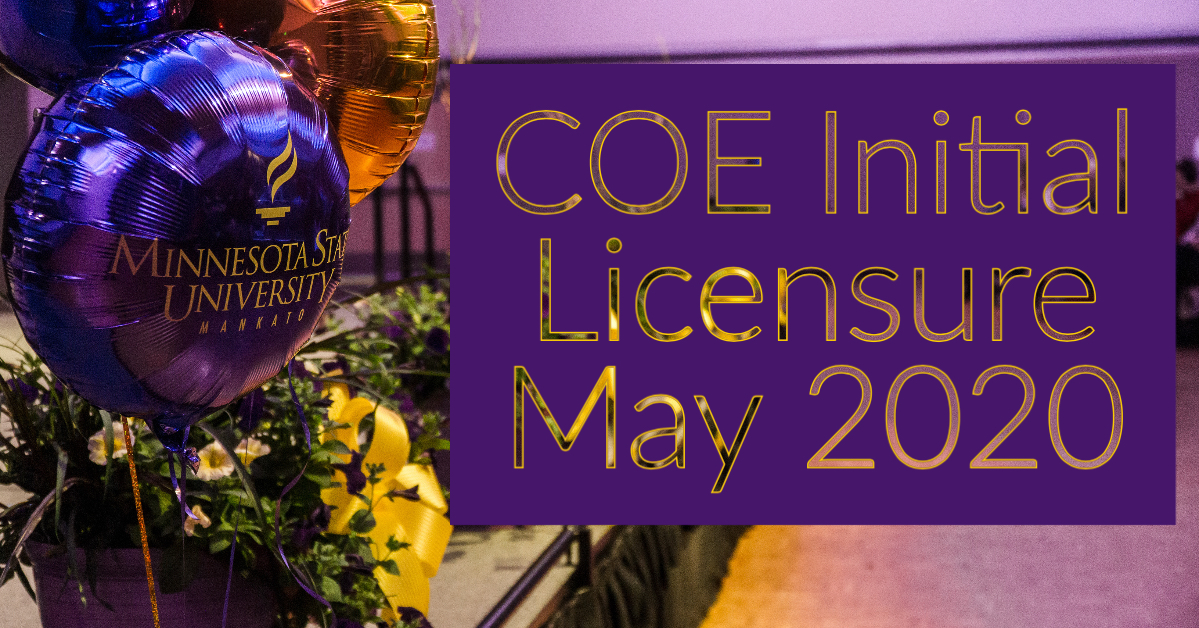 The College of Education recognizes and extends a special congratulations to Bachelor of Science in Teaching graduates and Graduate Level Initial Licensure graduates.
There are 154 students who completed their Initial Licensure this May.
We had three student speakers for this event, each representing their department. Jenny Menden from Jordan, MN was the speaker for Elementary and Literacy Education. Oscar Andrade Lara from Arcadia, WI was the speaker for K - 12 and Secondary Programs. Sarah Schroeder from Elk River, MN was the speaker for Special Education.
Typically, there is a pinning ceremony held each semester, the Friday prior to Commencement. Due to COVID-19 protocol, the in-person ceremony for May 2020 was canceled. While we cannot celebrate this acheivement in person, we are still recognizing our students in other ways.