Meet our Student Senator
Get to know the Senator for the College of Education
The College of Education Student Senator for the 2020-2021 year is Sarvesh Parte. Sarvesh was elected for this position on April 16, 2020. He ran for this position through the Empowering Mavericks party.
Sarvesh is from Mumbai, India and he is studying the Professional Flight major in the Aviation Department. In his free time, he enjoys flying, playing volleyball and soccer, and reading and gaming.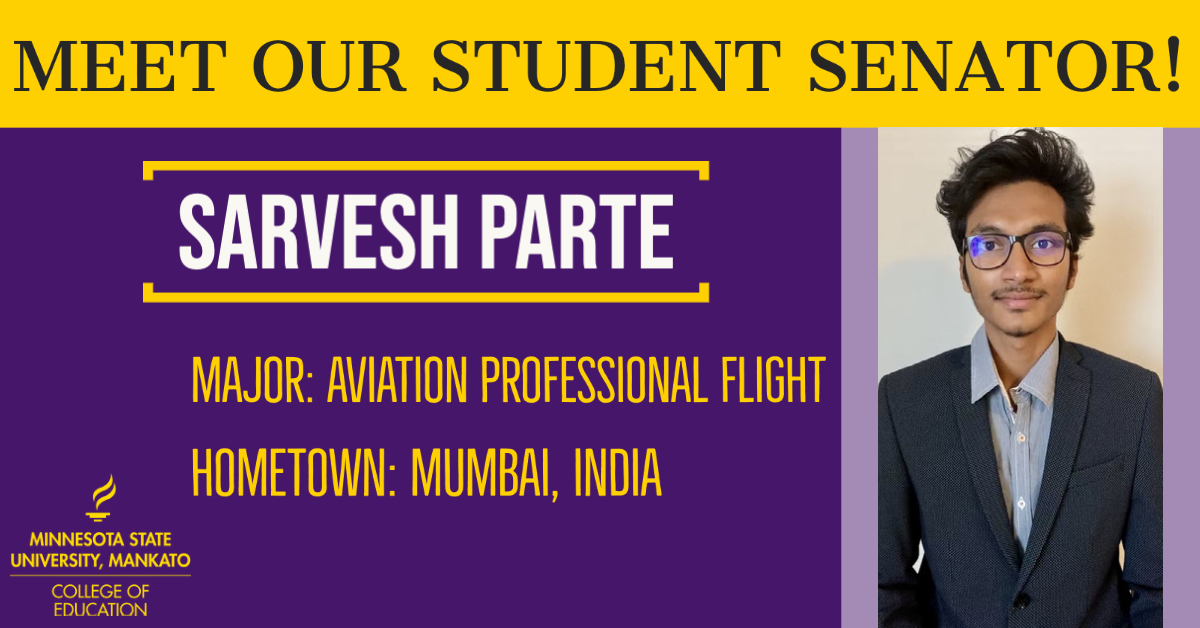 When deciding to run for the student senator position, he wanted to make an impact and serve the student body on a higher level. He likes the diversity of the MNSU community and how the students, faculty and staff are helpful, nice, and comprehensive.
"I want to make it better by addressing the student issues and ensuring that there is a perfect balance between the students and the departments," Sarvesh stated in an interview.
The Minnesota State University, Mankato, Student Government represents all students at the institutional, local, state, and federal governing levels through listening to and voicing the thoughts, ideas, and concerns of all students. It is the direct student representation and official voice to the University Administration.
Students can connect with Sarvesh by reaching out via email: sarvesh.parte@mnsu.edu