University Commencement Ceremony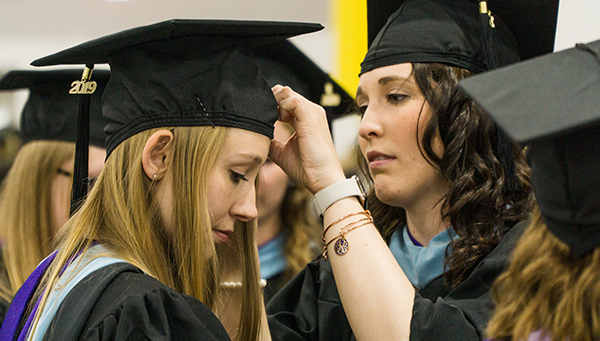 College of Education graduates are invited to participate in the University Commencement ceremony. The May 2023 College of Education Commencement Ceremony will be held on Saturday, May 6th, at 12:00 PM.
The University Commencement ceremony is held in the Bresnan Arena in the Taylor Center. The College of Education Commencement ceremony will be held at 12:00 PM on Saturday, May 6th. For May, the traditional 'Hooding' ceremony will be a part of the University Commencement ceremony. Graduates will line up at Myers Field House at approximately 10:30 AM.
GRADUATION DAY DETAILS AND LINEUP
RESOURCES FOR GRADUATE FAMILY/GUESTS
---
Further inquiries regarding graduation deadlines, applying to graduate, registering for commencement, or other questions can be addressed through Graduation Services.