University Commencement Ceremony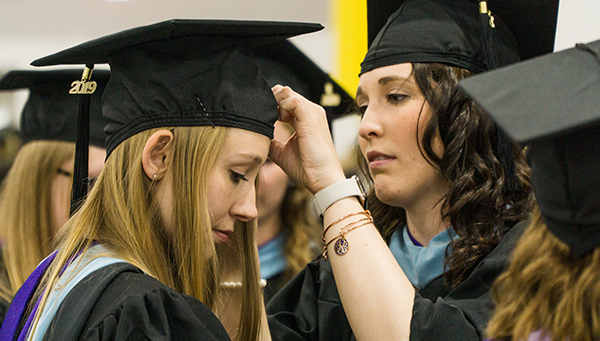 In addition to the College of Education Hooding and Pinning ceremonies, our graduates are encouraged to participate in the University Commencement ceremony. University Commencement is the large graduation ceremony where all degree levels are covered. The College of Education always participates in the 12:00 pm Commencement ceremony.
Please visit Graduation Services for more information.
Upcoming University Commencement:
Due to COVID-19, the in-person ceremony for May 2020 has been cancelled. Graduates should refer to the Graduation Services page for more information.