University Commencement Ceremony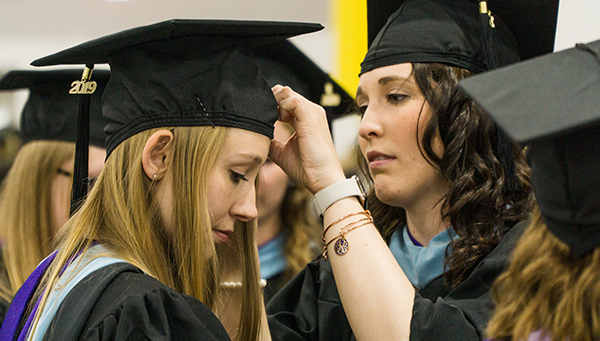 In addition to the College of Education Hooding and Pinning ceremonies, our graduates are encouraged to participate in the University Commencement ceremony. University Commencement is the large graduation ceremony where all degree levels are covered. The College of Education always participates in the 12:00 pm Commencement ceremony.
Please visit Graduation Services for more information.
Upcoming University Commencement:
Due to COVID-19, the University has announced that all commencement-related ceremonies will be held virtually. Graduates will have an opportunity to be celebrated through a virtual commencement ceremony which will be distributed on Saturday, May 8.
Graduates will be invited to participate in an in-person professional photo opportunity on campus the week leading up to graduation. Details about these opportunities are being shared with graduating students via MavMail.
Questions? Contact events@mnsu.edu.